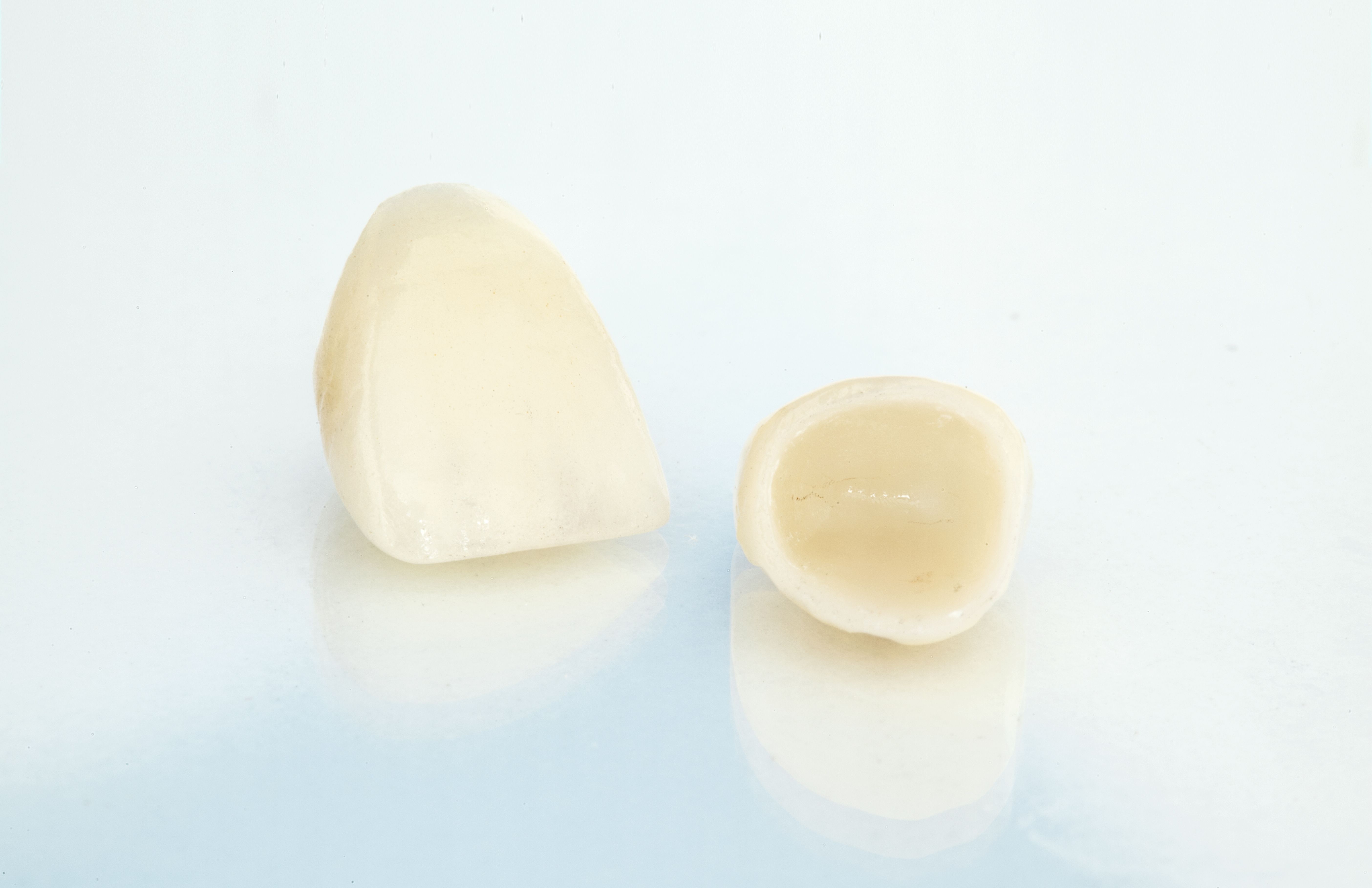 When dental decay, acid erosion, or an oral injury compromises the structure of a tooth, it is important to seek restorative dentistry treatment as soon as possible. Dental restorations eliminate damage, restore the strength and structure of the tooth, and protect it from further damage. The most common dental treatment for moderate to advanced dental damage is a porcelain crown.
Dental crowns surround the tooth with a strong, protective shield that improves oral functions, enhances the appearance of the smile, and preserves the tooth's natural roots. At his dental practice, Dr. Edward Lorents frequently relies on dental crowns because of the wide range of porcelain crown benefits they provide his Oklahoma City, OK patients. Those who are concerned about the strength or health of their teeth should contact us to learn more about porcelain crowns treatment.
Benefits of Porcelain Crowns
Porcelain crowns are a great option for many cases of dental damage because they can repair even the most severe dental complications. Porcelain crowns are strong and durable restorations that can last for many years, while providing patients with a multitude of benefits, including:
Improved oral strength: Porcelain crowns are substantial restorations that can withstand the routine wear and tear of biting and chewing. These restorations are bonded to the teeth, which further enhances their natural strength and improves oral functions.
Enhanced aesthetics: Dental damage not only compromises the health of the smile, but also its beauty. Porcelain crowns enhance the appearance of the smile by providing patients with an attractive and natural-looking dental restoration. Crowns are customized by size, shape, and color so that they complement each patient's facial features and blend in seamlessly with the natural teeth.
Protection: It is imperative to treat tooth decay or infection, but it is just as important to prevent these dental complications from redeveloping in the future. Porcelain crowns fortify the wall of the tooth and block out harmful bacteria. By preventing bacteria from reaching the sensitive nerves and tissues at the center of the tooth, porcelain crowns reduce the risk of advanced tooth decay, root canal infection, and tooth loss.
Comfort and convenience: When a porcelain crown is bonded in place, it looks and functions just like a natural tooth. What is even better is that porcelain crowns also feel like a natural tooth and can be cared for just as easily. Most patients adjust quickly to their dental crown and report feeling no difference between the treated tooth and any others. Porcelain crowns also do not require any special care, so they can be brushed and flossed along with the natural teeth.
It is the abovementioned benefits and the versatility of porcelain crown applications that make this one of the most widely used dental restorations.
Contact Us
If you have a tooth that has been compromised by damage or decay, you are likely an ideal candidate for porcelain crown treatment. To learn more about this effective restorative treatment, contact us at your earliest convenience.
Related to This