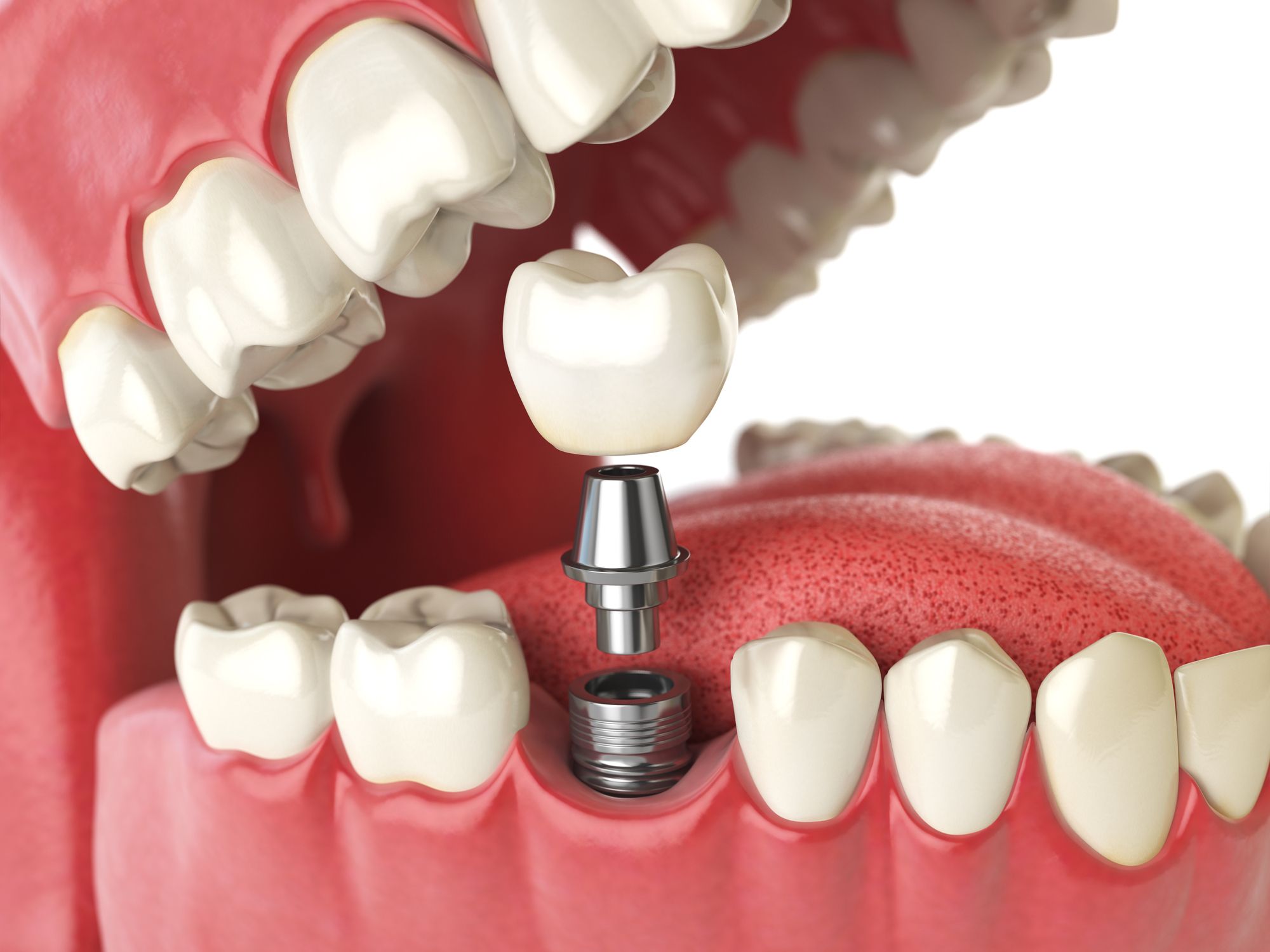 When people in the greater Oklahoma City are are missing teeth, they may benefit from getting dental implants. These artificial tooth roots provide a level of comfort and stability unmatched by removable dental appliances.
Oral surgery is required after someone gets dental implants placed. We'd like to take a brief moment to consider the recovery process. This should give prospective patients a good idea of what to expect.
Side Effects After Oral Surgery
After oral surgery, patients will often experience the following side effects:
Pain and Discomfort – Soreness in varying degrees is to be expected after any sort off surgery. The pain is typically the worst in the first day or so after surgery. Prescription pain killers and/or over-the-counter pain relievers can help manage these side effects.

Tooth and Gum Sensitivity – After oral surgery, the gum tissue and the jawbone will feel tender. This is to be expected. Sensitivity to hot and cold temperatures as well as pressure is also common. This will fade as patients continue to heal.

Bruising Along the Gums – The gumline around the surgical site may appear bruised or discolored after surgery. This may last for several days, but will heal on its own. Cold compresses against the face can help manage the discomfort.
Temporarily Changing Your Diet
After oral surgery, it's a good idea to change your diet for a few days to prevent pain and to keep the mouth and the incision sites clean. Consider the following tips:
Eat soft foods
Consume room temperature foods and beverages
Avoid spicy foods
Avoid foods with crumbs
Try to avoid biting/chewing on the side of the mouth that's been operated on
Patients will be able to return to their normal eating habits after a week or so. Be sure to follow the orders of your oral surgeon.
Avoid Alcoholic Beverages and Tobacco Products
Consuming alcoholic beverages and using tobacco products can both lead to slower healing times and an increased risk of gum disease and other infections. Be sure to avoid drinking alcohol and using tobacco products for a few weeks before surgery and several weeks after surgery. This may be a great excuse to drop these habits for good.
About Osseointegration
In the months after surgery, a process known as osseointegration will take place. This refers to the merging of the dental implants with your jawbone. This is an essential part of recovery and healing. The dental implants will be able to support the implant restoration only when osseointegration has occurred. This process can take several months.
The Implant Restoration
As the treatment process is coming to a close, your dentist will work with a dental lab to create the final dental restoration. Whether it's a crown, a bridge, or a denture, the process is generally the same. Using dental records, photos, and x-rays, the implant restoration will be custom crafted for the best possible fit and appearance.
How Long Does Dental Implant Recovery Take?
The dental implants process can take several months to a year to complete. If bone grafting or soft tissue augmentation are part of the treatment process for the patient, more time may be required. During your consultation at the practice, your dentist can give you more information about the general healing timeline.
Learn More About Implant Dentistry
If you would like to learn more about dental implants and whether or not they're an ideal option for you, we encourage you to contact an experienced cosmetic and restorative dentist. The team here at Dental Arts Center will work with you to enhance the health and appearance of your smile.
Related to This