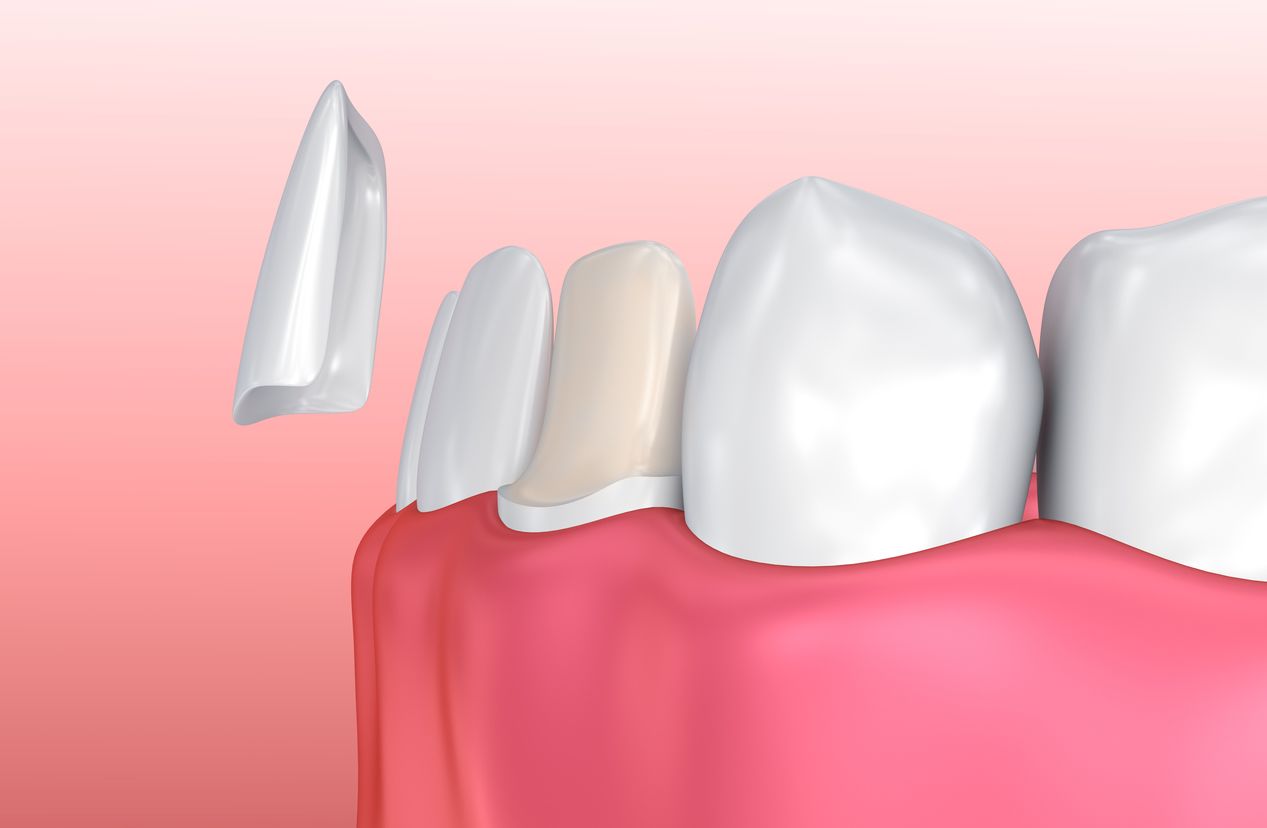 There is no cosmetic dentistry treatment that can match the versatility and natural look provided by porcelain veneers. Veneers can mask a wide range of dental imperfections, and they are designed to complement the shape of your face and mouth. In addition, because they are made of high-quality porcelain, which has a translucent outer shell, veneers look like real teeth.
At Dental Arts Center, Edward Lorents, DDS, designs and places porcelain veneers to improve the appearance of patients' smiles. However, he wants patients to know that veneers will not last forever. Although veneers are durable and stain resistant, they will need to be replaced in 10 to 15 years.
In this blog post, we discuss the porcelain veneers replacement process so our Oklahoma City, OK patients know what to expect when they undergo treatment.
Proper Aftercare Can Delay the Need for Replacement
Before patients undergo porcelain veneers treatment, we want them to understand that good oral hygiene and proper care will help the veneers last longer. Be sure to brush twice a day and floss daily to remove plaque and bacteria. Do not engage in bad habits such as using your teeth to open beer bottles, as this can damage or dislodge the veneers.
Reasons for Veneers Replacement
Your porcelain veneers may need to be replaced for any number of reasons. Properly caring for your veneers can prolong their lifespan and prevent many of these problems from occurring for as long as possible:
Stained veneers
Chipped veneers
Fractured veneers
Dislodged veneers
Decay underneath a veneer
Veneers that look old, yellowed, and dingy
The natural teeth and veneers are different colors
Gum recession has revealed the edge of a veneer
In some cases, patients are simply unhappy with the design or appearance of the veneers placed by another dentist. In these cases, Dr. Lorents can collaborate with the patient to design new veneers.
The Porcelain Veneers Replacement Procedure
The porcelain veneers replacement procedure is similar to the initial treatment. The major difference is the way that it starts.
First, we will remove the old veneers, along with any dental cement that was used to adhere the veneers to the teeth. Once this process is complete, treatment will proceed as it did during the initial placement.
Dr. Lorents may remove additional tooth enamel to prepare the teeth for the veneers. He will design the new veneers to look the same as the previous set, or with enhancements to further improve your appearance. He will then take 3D images of your teeth.
The 3D images and design specifications will be used by our onsite dental lab to fabricate your veneers, typically within 24 hours. When the veneers are ready, you will return to our office to have them bonded to the teeth.
Before the veneers are cemented to the teeth, we will check their fit and appearance. We want to make sure that you are satisfied with the veneers before we complete treatment. If needed, we can make any final adjustments to the fit or appearance to produce an outcome you are happy with.
To schedule your porcelain veneers replacement appointment, contact Dental Arts Center today.
Related to This