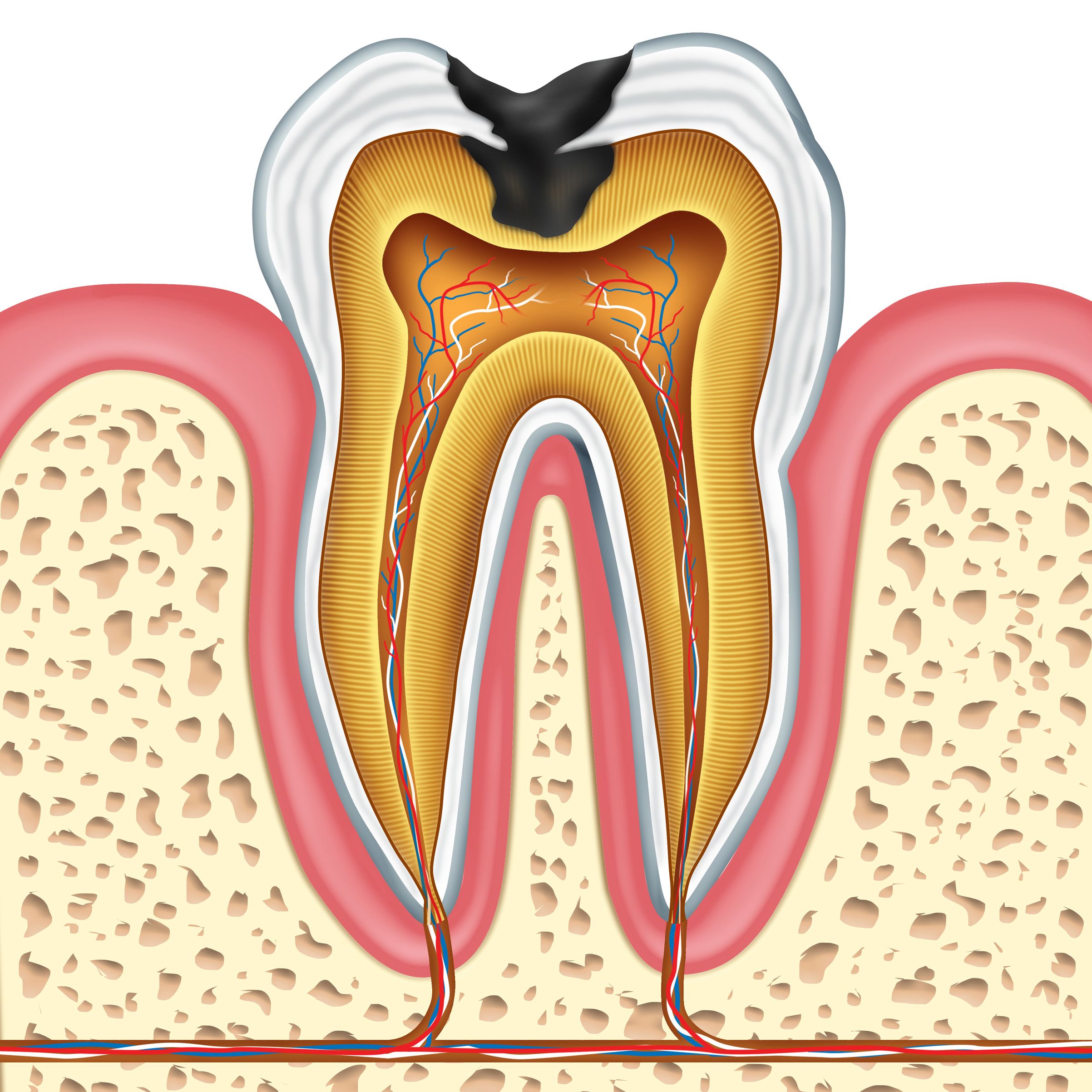 According to the Centers for Disease Control and Prevention (CDC), 96 percent of people will have had at least one cavity by the time they turn 65. Tooth decay is a very common problem, and we offer plenty of effective restorative treatments at our Oklahoma City, OK practice. This includes traditional fillings as well as advanced dental crowns.
Since tooth decay is so common, let's take a moment to consider various treatment options for cavities. We'll start with minor cavities and then work our way up to issues with substantial tooth decay.
Dental Fillings
For minor cavities, the ideal option tends to be the use of dental fillings. Most of you reading this probably have at least one filling right now. These dental fillings help replace the tooth structure that was compromised by oral bacteria in the mouth.
As with other restorations we'll discuss, dental fillings are available in tooth-colored and metal amalgam forms. For the most ideal cosmetic results, tooth-colored restorations are ideal. They blend in seamlessly with natural tooth structure.
Inlays and Onlays
When your tooth decay is too serious for a normal filling, the next option for treatment is usually an inlay or onlay. Inlays and onlays are more substantial dental restorations than fillings. They are designed to replace more of a tooth's structure. In fact, the cusps (biting surfaces) of the teeth can be replaced if needed using inlays and onlays.
Dental Crowns
When a tooth is severely decayed, the last option for treatment tends to be a dental crown. A dental crown is a cap that is used to protect a severely damaged tooth. With a crown in place, the patient will be able to bite and chew without pain, and experience restored smile aesthetics in the process.
Root Canal Therapy
Tooth decay isn't the only problem a dentist may have to address. Serious cavities can result in oral bacteria accessing the dental pulp thats protected within the tooth. When this happens, a painful root canal infection may occur. Dentists must remove the diseased dental pulp to prevent the spread of infection to other structures of the mouth.
Root canal therapy involves removal of the dental pulp, sterilizing the pulp chamber, filling the pulp camber with an inert material, and capping the tooth with a restoration (typically a crown).
Extraction for Serious Tooth Decay
There may be a case of tooth decay that is so severe that the tooth itself cannot be saved. In these cases, the best option for treatment is the extraction of the severely decayed tooth. An option for replacing the missing tooth (such as a bridge or implant-supported crown) can be discussed during the consultation process.
Tips for Preventing Cavities
If you would like to prevent cavities from forming and improve your overall dental health, be sure to follow these tips:
Brush your teeth at least twice a day (ideally after every meal)
Floss your teeth at least once a day (ideally after every meal)
Use mouthwash to help control bacteria in your mouth
Avoid junk foods and sugary snacks
Reduce your consumption of soft drinks and sugary beverages
Drink water throughout the day to remain hydrated and prevent dry mouth
Visit your dentist twice a year for cleanings and routine checkups
Learn More About Treating Cavities
For more information about treating cavities and improving your overall dental health and wellness, be sure to contact an experienced cosmetic and restorative dentist. The team at Dental Arts Center is here to help you smile with renewed confidence.
Related to This